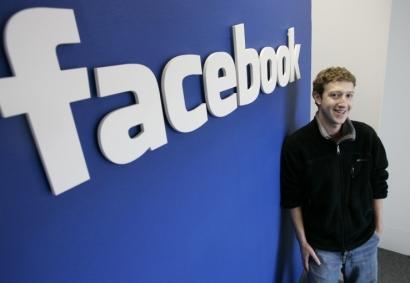 Pic: Facebook's face -Mark Zuckerberg
Those of you who have posted personal information online might be under surveillance. Job candidates who maintain profiles on social networking sites, may want to reconsider its content. Employers are now increasingly using social networks to assess job applicants, verify CVs or even find ideal candidates based on online profile. As is true with any other domain, recruiting is forced to acknowledge the area, which has the highest footfalls or coming together of professionals outside their normal work spheres. The trend that started a few years back in the tech industry is fast spreading.
To understand this concept, recruiters say, one has to start by understanding the psychology of job seekers. Recruiters broadly classify candidates into two types – active and passive job seekers. At any given time, only a small percentage of the workforce is actively looking for a job. That is, they are posting their resume on job sites, or actively checking jobs boards. However, a larger and potentially better pool of candidates are those people who are gainfully employed at the moment, and maybe not actively looking , but who would be open to relevant offers.
"Experience has shown that the active job seeker is not the right person to target, specifically for middle and senior level positions. This is because the right candidate who will fit the job does not even apply or has his bio-data in a job site or even thinks of applying. How do we reach such passive candidates, or potential candidates is a million dollar question which is always haunting Executive Recruiters around the globe?," says Kris Lakshmikanth, founder CEO and MD, Headhunters India. "We call these "passive candidates" and it's hard to find them outside of sites like LinkedIn," says Elizabeth O'Donnell , director international , LinkedIn.
With the emergence of the concept of blogs and social networks such as MySpace, Orkut, Facebook, Linkedin, a growing number of people are leaving significant online footprints. "As the clichéd 'war for talent' hots up talent managers are being forced to resort to taking unconventional and 'out of the box' measures to cope with this shortage. An online social networking site provides an unbiased , unmotivated and easily accessible source of checking out a potential employee without compromising his or her privacy," says Shiv Agrawal, ABC Consultant's CEO.
A major plus in the case of such sites is that people often share their personal details such as mobile numbers, addresses and designations on such sites. This becomes an invaluable source for talent hunters to track down otherwise elusive top managers.
India is not very far behind in catching up with the trend that started in the West. Social networking websites are the hottest additions to the Indian 'web-space'. India is catching up very far, very fast with this trend. "For LinkedIn, India is our fastest-growing country in terms of membership and it's also one of our largest markets.
Since Indian professionals are very well versed in technology, in general, technology-based trends can take off very fast. And when it comes to employment issues, culturally speaking, India is more similar to the US mentality of job m o b i l i t y, rather than a country like Japan or even some European countries, where there is still the concept of having a single employer for life," says O'Donnell .
These networking sites have changed everything as recruiters can access entire personal networks, before interviewing a candidate in person. A survey conducted by Viadeo, an online business social network , found that one in five employers have searched web for for personal information on candidates and 59% said this information influenced their decision.