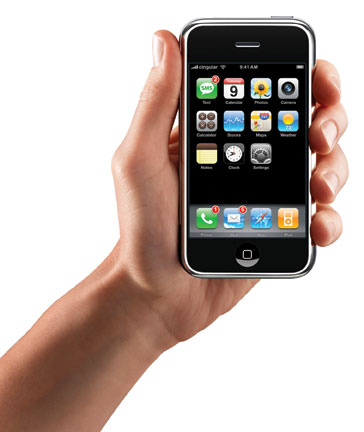 Arun Sarin led Vodafone is all set to sell Apple iPhones in India. Vodafone recently signed an agreement with iPhone's maker Apple to sell the company's one of the most popular product to date in India and 9 other markets.
iPhone has already existed in the grey market in India where one could buy a hacked version and simply insert the SIM to activate it. The only care they have to take was to ensure they don't update the iTunes software, which in turn would update the iPhone software as well there by "bricking" it. Which means once the software is updated, the software hack to make it work with any SIM would be rendered useless.
I had a first hand experience when my cousins showed up in NY and found a Taiwanese descent dealer through Craigslist who was ready to sell a piece in Manhattan. When we showed up, we ended up buying two of them instead of the planned one.
iPhone is truly a revolutionary product and generations ahead of its peer.