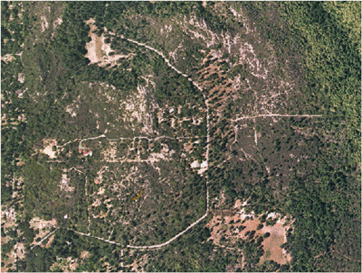 Crazy heat in New York and heavy house-sweeping floods in mid west. Can California be far behind? A wild fire just broke out there.
A wildfire in the Santa Cruz Mountains town of Bonny Doon that broke out about 3 p.m. has scorched at least 300 acres and is expected to grow to 1,000 acres, Cal Fire officials say.
As of 4:45 p.m., 1,400 residents have been told to evacuate from the heavily forested area dotted with residences for the blaze that the California Department of Forestry and Fire Protection is calling the Martin fire.
In fact this area is so prone to wild fire that they have their own website for such an event – http://www.bonnydoonfire.com/
Kate Springmeyer of Bonny Doon Fire and Rescue, which responded first to the fire, said it is burning in the Bonny Doon Ecological Reserve, a large open space with no houses in it, but which has residences all around it.
Bonny Doon, California is an unincorporated community,northwest of Santa Cruz, California. It was founded in the 1850s as a logging camp. John Burns, a Scotsman living in Santa Cruz, named Bonny Doon after a line in Robert Burns' (no relation) song The Banks O' Doon. ("Ye banks and braes o'bonnie Doon..").
Unincorporated simply means that it does not have recognition from the state and hence does not have some of the state mandated facilities which could be like no schools, parks etc. But some of these places can be really rich.
I remember when I had landed in Orange County, California, the next door neighbor was a trained emergency response personnel for exactly such situations.