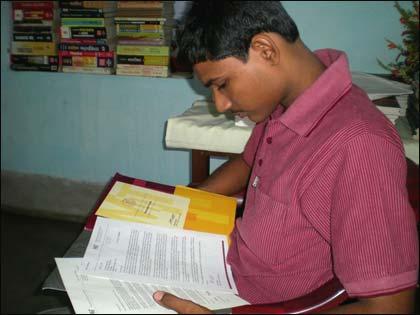 Updates (06/22/2008): Anshuman has informed us that he has accepted TCS offer as it came with no pre conditions.
Came across this amazing story of how a hard working talented Indian boy from an economically stressed background got an admit into Massachusetts Institute of Technology. Anshuman Panda of Bankura scored a perfect 2400 in mathematics and physics to bag a scholarship to the best technology school in the world.
Anshuman's father earns his living by giving private tuitions and there was a time not too long ago when they could not even afford to have electricity at their home as his dad could not pay the bills.
Some time back Anshuman saw an advertisement in the newspaper and thought of filling up the application. Since he knew application had to be filed online, he headed to a local cyber cafe. After a crash course in internet, he decided to apply at four universities – MIT, Harvard, Stanford and Caltech.
The rest, as they say, is history.
March 17, he goes to the internet cafe accompanied by his mother, to look for the results online. This is when he realized his dreams have come true. Actually the results were declared on March 16, but it being a Sunday, the cafe was closed. Thats why he came to know the next day.
Anshuman studies 10-12 hours every day and is extremely focused and sincere. According to his teachers, it takes Anshuman only a couple of minutes to wade through and understand complex physics theory.
This young man is already a celebrity in his town and journalists started pouring in from every corner to his modest two room rural house. But this has not affect the scholar much. According to him, he is used to all this media circus.
Needless to say, Anshuman's school, the principal, his teachers who taught him maths and physics are extremely proud of what the student achieved and are basking in his glory.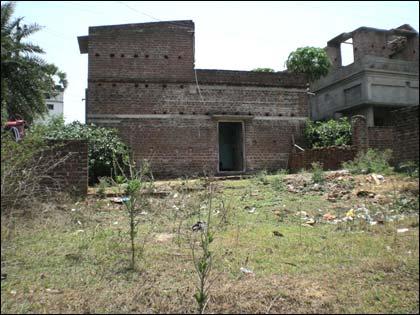 Now that the time has come to go to US, Anshuman and his parents are in a fix as to how to fund the plane ticket. Anshuman says he has received sponsorship offers from TCS but he refused it because it came with strings attached. There are some more offers from ex MIT students and NRIs. According to Anshuman, if there are no pre-conditions, then he might consider them.
Anshuman is a professed atheist but having read Stephen Hawking, he worships his idol like a god. After MIT, Anshuman wants to get into research in theoretical physics and dreams of formulating some grands theories of his own.
He has our best wishes riding on with him.