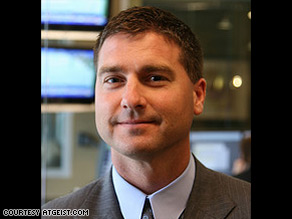 Marcus Schrenker is the stuff that thrillers are made out of. Apparently what Marcus Schrenker tried to do, according to the police, was fake his own death by flying a plane and then letting it crash in an elaborate scheme.
Marcus Schrenker is an Indiana business owner whose companies were under the scanner for tax evasion etc when he carried out this plot. According to the police, Marcus made a phone distress call about something being wrong with his plane and then let the plane crash while he secretly bailed out using a parachute near Birmingham, Alabama. Meanwhile his single engine plane continued to fly on auto pilot and then crashed more than 200 miles away in a Florida Swamp.
Marcus Schrenker owned Heritage Wealth Management

Now just weeks before this incident, it had all been a bumpy downhill ride for Marcus Schrenker. He skipped a court hearing and that resulted  in half a dollar million judgement against his companies. His wife also filed for divorce and left him. He had investigators and tax inspectors combing through his tail in the preceeding days when Marcus Schrenker came up with this elaborate caper, according to police officials.
Do you know this guy or have you had some sort of dealing with him? What do you think about this whole episode?