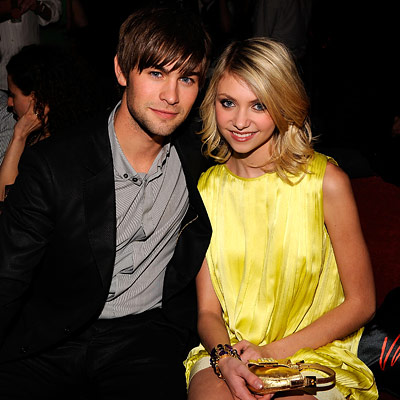 Chace Crawford and Taylor Momsen relationship is going way more than just co workers on the set. In fact these guys are hitched together as boyfriend and girlfriend. Don't these guys understand the concept of not mixing pleasure with work? Or does the media manager sanction these hook ups to increase the show popularity and ratings if people get to know the co stars are dating each other?
The cast of 'Gossip Girl' have something in common in that so many of them are dating their own co stars. Chace Crawford and Taylor Momsen are not the first from the set, they are not even the second. In fact they are the third pair from the show who have taken their affection for each other off the set.
The lovey dovey couple was seen at a party on East 51rst street playing tonsil hockey. What the heck is this game?