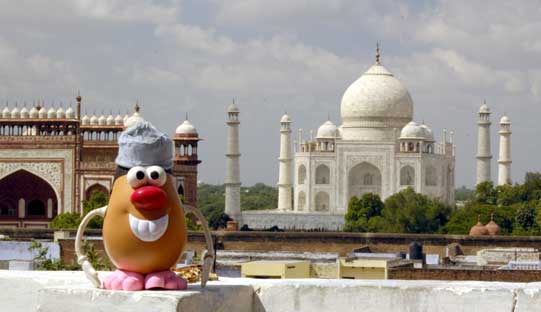 A USA Today blog reports that Indian tourists sites have stopped accepting Dollar for entry fees.
The Taj Mahal is turning its back on the greenback. From now on, visitors to this site in India, one of the seven wonders of the world, will have to plunk down 250 rupees.
Tourism Minister Ambika Soni tells the CNN-IBN news channel that they made the switch in part because of the declining value of U.S. dollars, which is at a nine-year low against the Indian rupee.
"Before the dollar lost its value, there was a demand to have (admission tickets) just in rupees," he says, according to the Associated Press.
While researching this story, we were struck by the headline Bloomberg News chose for its report: "Taj Mahal Won't Accept Bush Dollars as India Laments Lost Value."