National Hurricane Center Miami is being flooded with calls from people who could be in danger because of hurricane Faye.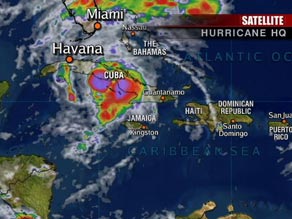 The tropical storm Fay moved over to the western end of Cuba and is on its way to eastern gulf of Mexico and Florida Keys. This report has been released by National Hurricane Center in Miami.
Forecasters with the National Hurricane Center are saying that Hurricane Fay is going to increase in strength by when it is expected to reach Florida Keys,  and it will definitely be a Hurricane strength by the time it makes the land fall.
You can imagine what effect this would have had on denizens of Florida Keys. People were out buying groceries in huge, schools were closed, the traffic was described as brutal by the news report covering the region.
I covered a report on how the schools are being affected – CLICK HERE.
My coverage on what is the best way to keep yourself updated about the hurricane – CLICK HERE
I covered the initial story about the storm when it was just starting – CLICK HERE